11
01
2012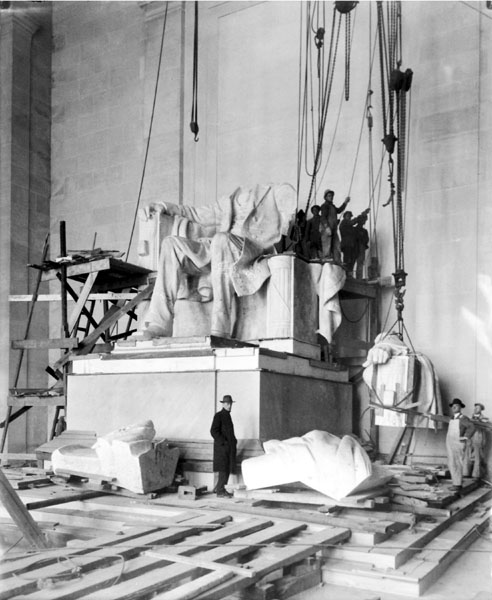 In a town full of monuments we often take for granted the major effort that went into building these massive structures. Many modern advances in construction were not available when some of the most impressive, and grand in scale memorials were built.
The Lincoln Memorial's architect Henry Bacon and sculptor Daniel Chester French employed hundreds of men and huge systems of pulleys to construct the building with its distinctive architectural acents modeled on a Greek Doric temple.
When you realize the effort it took to build some of these structures it really makes you appreciate their scale.